LIVE EVENTS with Staged Right
Every event is different. We dedicate the care and time it takes to ensure each Staged Right event delivers the best high-value, high-impact experience that your attendees deserve. We will work with you to develop and create an unforgettable event experience that will get your message out to the world and bring the world to your doorstep.
It's not just an event, it's an experience.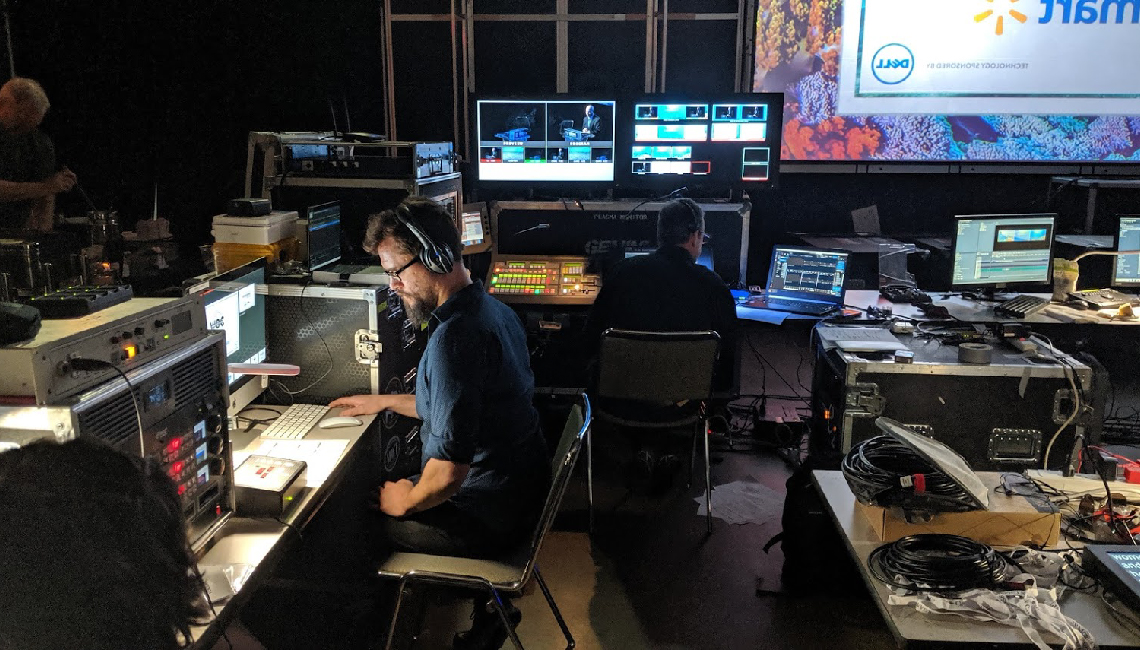 Our crew is comprised of some of the world's best creatives to provide our clients the best services possible.
The Staged Right team will make your visions true to life. Whether it's audio engineering, video playback, or lighting for the best practical or dramatic effect, we provide services for all. Even if your vision isn't quite developed yet, our team will work with you to build the best set for your wants and needs.
We also offer a large selection of equipment rentals and sales for any occasion. Whether you need uplights for accent lighting or hazers for the perfect party effect, we have it all. Our equipment goes through extensive testing before, and after, each rental period to ensure you have quality equipment during your rental period.
Anybody can amplify noise, but it takes an engineer to have articulate audio.
We provide a wide array of audio services, tailor-made to suit your event's needs. Whether it's broadcasting the President of the United States worldwide, live, to live mixing a large symphony orchestra, rest assured that each guest will hear as if they are in a private audience. Our audio team offers numerous other services, including press feeds, board recordings, and post-production editing.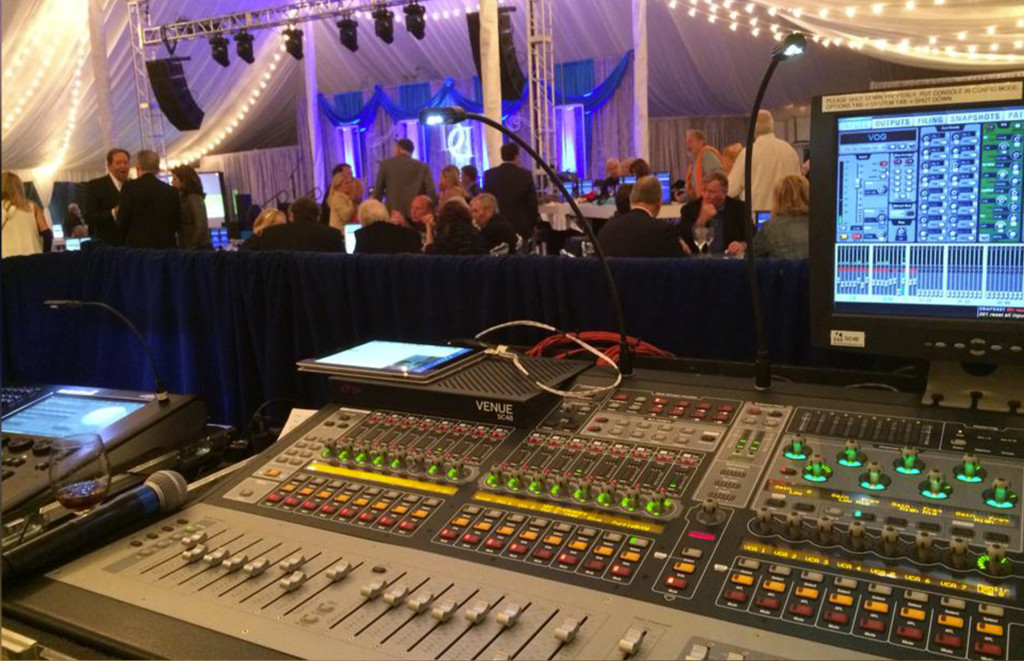 By blending and balancing multiple sounds at a live event, using a mixing console, pre-recorded material, voices and instruments, sounds are equalized, routed and amplified through loudspeakers throughout any event space. This requires more than just plugging in amplifiers, as each venue is different – from the outdoor arena, to the concert hall or a small, intimate bar. Each brings its own challenges to the live sound engineer, and requires knowledge of electronics, and acoustics as well as the ability to work with a producer or a band to get the wanted sound.
Effective projection and video mapping will ensure your message is delivered anywhere from the front of the room, to the back.
PROJECTION AND LED SERVICES
Staged Right can project your computer presentation, promotional video, picture slideshow (or just about anything else) onto almost any surface. Our team offers IMAG (image-magnification) services to ensure that a single presenter is visible to a large crowd. We also provide teleprompters and countdown timers for speakers, award shows, and more.
Projection Mapping uses everyday video projectors, but instead of projecting on a flat screen (e.g. to display a PowerPoint), light is mapped onto any surface, turning common objects of any 3D shape into interactive displays. More formally, projection mapping is "the display of an image on a non-flat or non-white surface".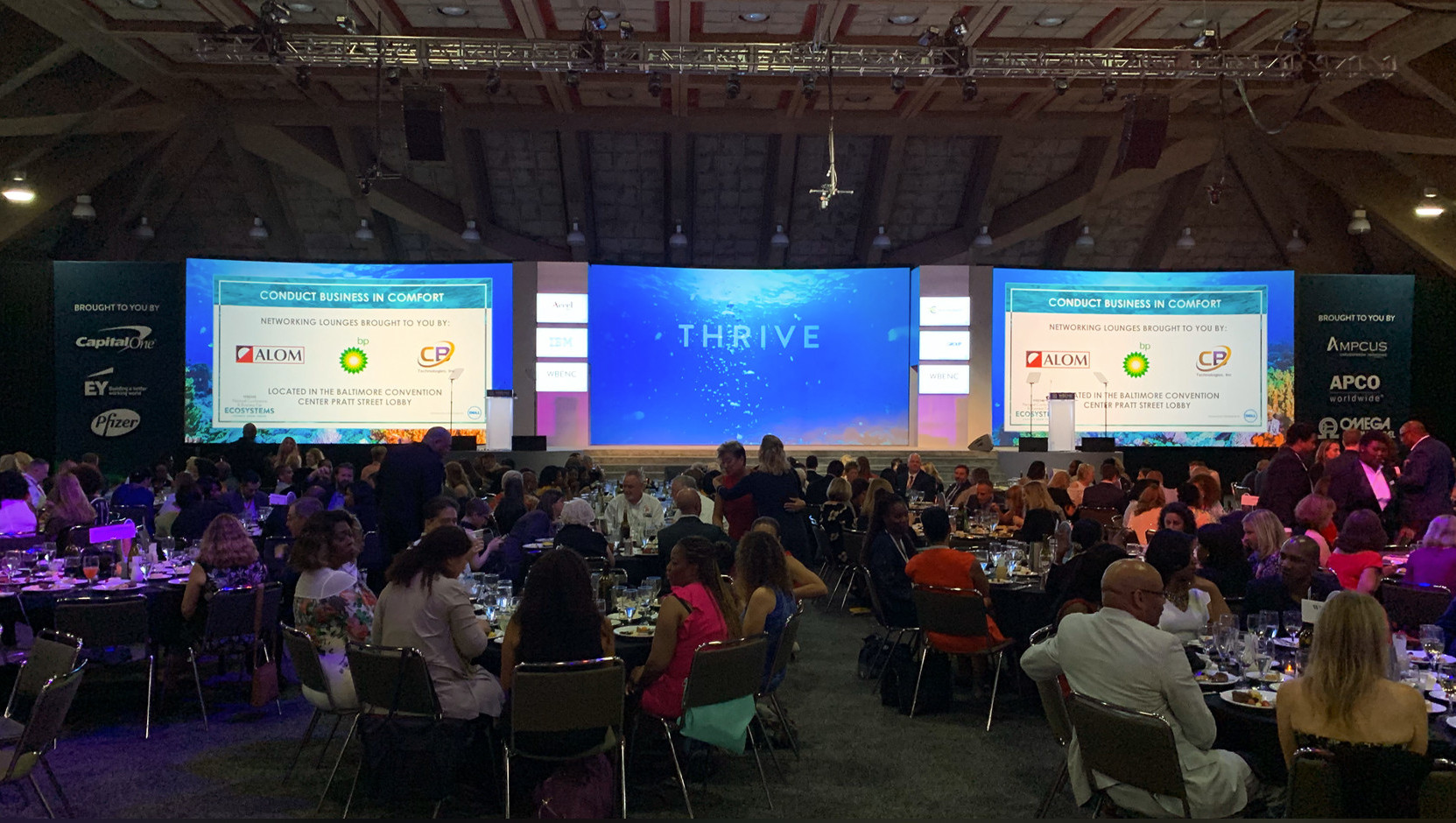 Paint your event with a feeling you can see.
Accent lighting can heighten the aesthetic of any gathering. Staged Right can provide your event with illumination ranging anywhere from practical to dramatic, indoors or out. Our team works to creatively and artistically accentuate the entire environment, while still directing focus to where you want it to be.
While also providing lighting services, we also provide lighting rentals and sales solutions from brands like Airstar, ADJ, Elation, X-Laser, and more!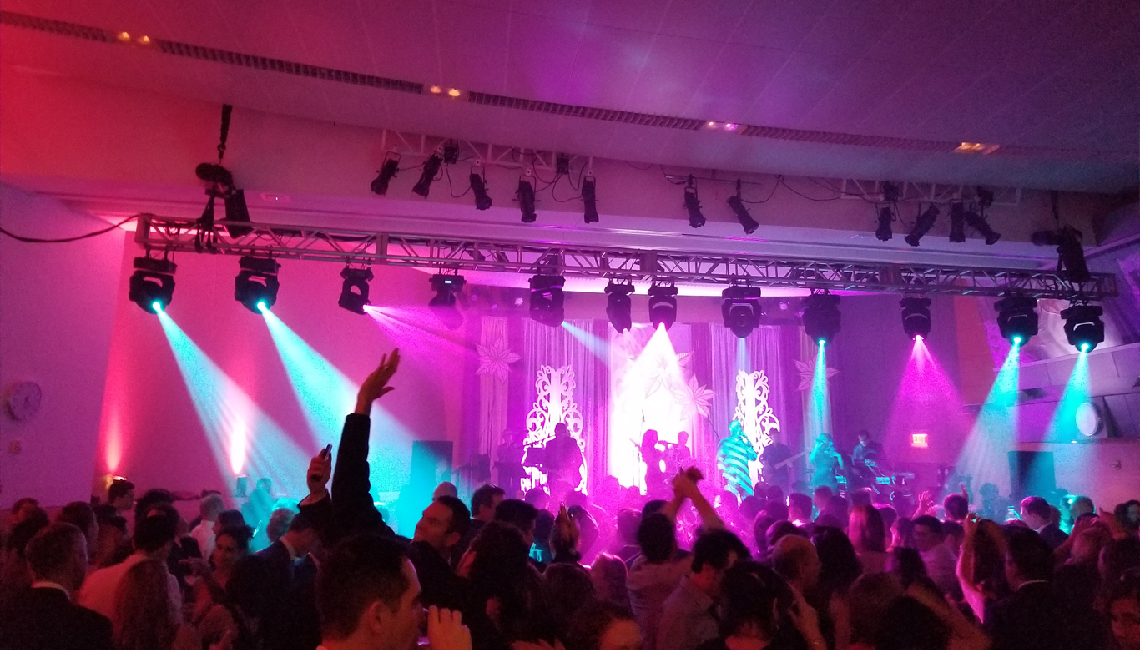 Lighting designers know how to make the best use of the subtle and powerful medium of light. Modern event lighting has come a long way since the first spotlight was invented in 1911. Now professional lighting designers have access to a technology that allows them to paint a stage with light, creating effects that can be changed at will to match the mood of the action.
Audio, video, and lighting are only the start. We offer full, turn-key solutions to ensure your event goes as smoothly as possible.
General Session/Keynote Production | Concurrent Session Management | Breakout Room Management | Exhibitor Services | Presentation/Content Management and Creation | Remote Presentation Capture | Digital Signage | Live Streaming | Overflow Strategy and Management | Audiovisual Equipment Rental | Client Strategy | Creative Services | and many more!